Chef Oliver Kaiser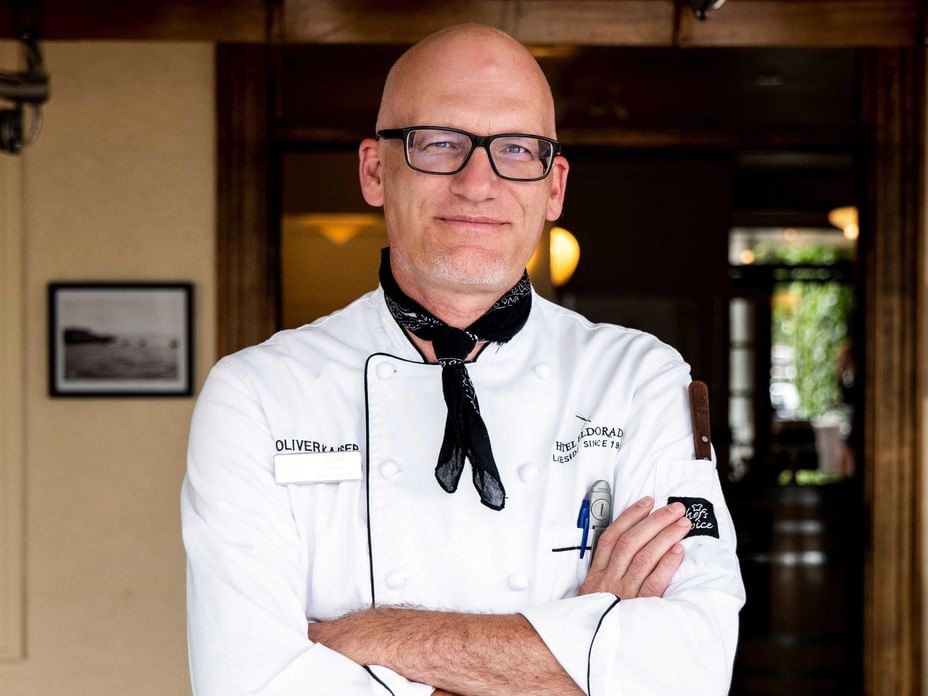 Chef Oliver Kaiser was born and raised in Schaffhausen, Switzerland. He has worked at Hotel Eldorado for four years. His previous experience includes Sun Peaks Resort and UBCO.
Chef Oliver wanted to become a chef since he was little. He loved hotels and restaurants. He was always running into the kitchen of the hotels to see what they were making.
He loves Lakeside Dining at Eldorado Resort and says "It's the place to be in Kelowna. It's Kelowna's home for locals and tourists."
Chef's specialty is giving a classic touch while using local ingredients.
"Hotel Eldorado is a classic boutique hotel with vast history. I aim to match this with my classical approach to cooking" - Chef Oliver Kaiser