Lakeside Fondue Nights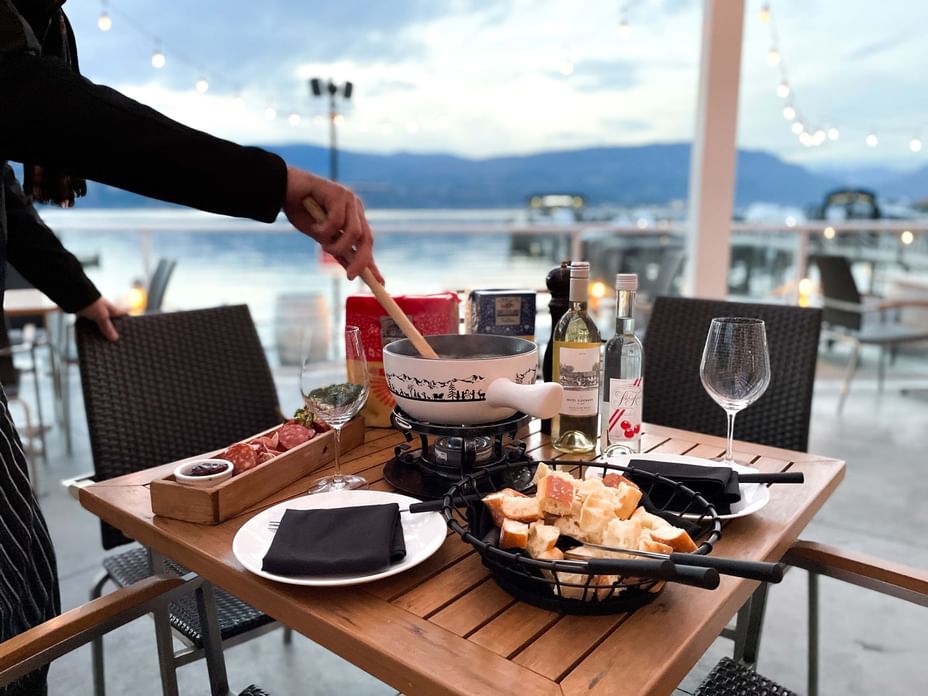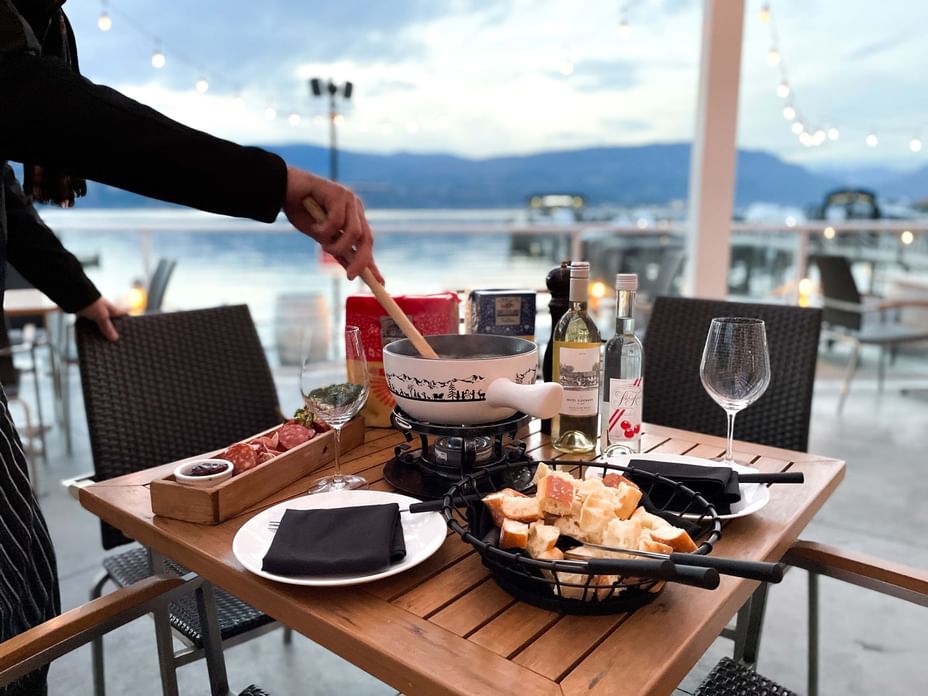 Soak up the beautiful views of the Okanagan under our heated patio every Tuesday evening for Lakeside Fondue!
Enjoy our housemade melted cheese fondue with local cured meats, pickled vegetables, preserves, crackers, and artisan baguette. For dessert, indulge in our dark callebaut chocolate Bailey's fondue.
$109 for two people. Reservations required. Available Tuesday evenings from 5 pm - 9pm for a limited time.